立教大学
Address: Ikebukuro, Tokyo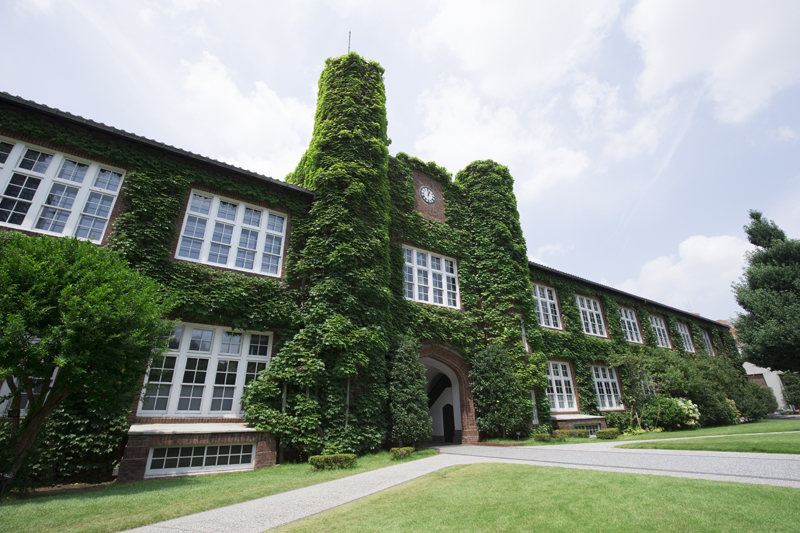 ---
概要
立教大学は1874年にアメリカ聖公会宣教師チャニング・ムーア・ウィリアムズ主教により創立された、日本で最も古い私立大学のひとつです。現在は、2つのキャンパス(東京・池袋、埼玉・新座)に10の学部と14の研究科を擁し、700名以上の外国人留学生を含む20,000人を超える学生が学んでいます。立教の教育の中心は、西欧の伝統的リベラルアーツカレッジをモデルにした「キリスト教に基づく教育」です。
2014年には、文部科学省「スーパーグローバル大学創成支援(グローバル化牽引型)」に採択されました。140年以上に及ぶリベラルアーツ教育や先進的なリーダーシップ教育といったオンリーワンの取り組みをさらに高めることで日本の大学の国際化を牽引する創造性、展開性、自己変革力のある大学となり、グローバルな課題と社会的要請に対応し、広い視野に立って課題を発見・解決できる能力を持つ「専門性に立つグローバル教養人」を育成することを目指しています。
Overview
Established in 1874 as the "St. Paul's School" by Bishop Channing Moore Williams, a missionary bishop of the American Episcopal Church, Rikkyo University is one of the oldest private universities in Japan. Rikkyo consists of two campuses, 10 colleges and 14 graduate schools with a student body of approximately 20,000 including over 700 international students.
The education of Rikkyo University has been built upon the foundation of liberal arts, going beyond the simple acquisition of intellectual skills. Rikkyo aims to develop the students' power to collaborate with the people of diverse values and beliefs so that we may create to realize a truly human society in the world. Liberal Arts education has recently been evaluated as important and in high demand as globalization continues to impact and shape our lives. Rikkyo seeks to produce the global talent, who may exhibit leadership through the cooperation with other people in the world.
Rikkyo University is an ideal place for students to pursue liberal arts education and empower themselves to explore the unknown territory to be discovered, in which they may gain a new insight and perspective. Rikkyo offers a number of opportunities for students to learn to fulfill their potential, which makes Rikkyo a truly liberal academy.
---
条件 / Conditions
受け入れ予定人数
Number of scholarships offered
5
提供可能なプログラム
Programs offered
・短期(予備教育)プログラム
・Short-term (preparatory) program
短期プログラム名
Title of short-term program
特別外国人学生 Special International Student
短期プログラムの説明
Description of the short-term program
期間:学期(春学期4月~8月、秋学期9月~3月)単位
受講可能な授業の種類:全学共通の科目、各学部・研究科の専門科目、留学生向けの日本語(語学)科目。年間約4,000科目、英語での開講科目も各学期200科目以上を提供。
単位取得の可否:可能
Duration: semester-length (Spring: April~ August/ Fall: September~ March)
Courses available: university-wide general academic courses, specialized courses offered by each college/graduate school, Japanese language courses for international students. Approximately 4,000 courses (annually), more than 200 courses taught in English each semester.
Credits transfer: possible
対象学生
Eligible students
学部生及び大学院生
Undergraduate and graduate students
指導言語
Language of instruction
日英両語
Japanese & English
専攻 / Majors offered
TBC

日本語能力に関する要件
Japanese language requirement
日本語教育を受けていなくても受け入れ可能
Prior Japanese language education not required
住居 / Accommodation
寮を無料で提供
Dormitory provided at no cost
生活費 / Stipend
あり(月70,000円)
Provided (70,000 JPY/month)
その他の情報 / Other information
---
大学に関するご質問は直接大学にお寄せください。
If you have questions about the university, please inquire with the university directly.