文京学院大学
Address: 1-19-1 Mukogaoka, Bunkyo-ku, Tokyo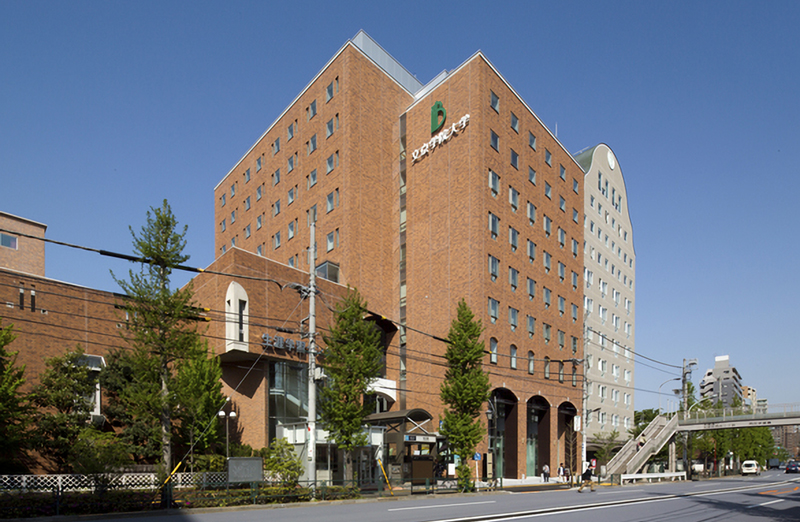 ---
概要
本学は創立者・島田依史子先生によって大正13年(1924年)に開学した本郷女学院を起源としています。学院としては創立98周年を迎えました。創立当初は「女性に自立の力を」ということを建学の精神とし、それ以降もその精神を継承しつつ、今日では人間としての「自立と共生」を建学の精神として、活気あふれる教育活動を実践しています。本学は東京の本郷キャンパスと埼玉県のふじみ野キャンパスに4学部5大学院研究科を擁し、学生数約5000名という総合大学です。外国語学部、経営学部、人間学部、保健医療技術学部が設置されています。人間学部にはコミュニケーション社会学科・児童発達学科・人間福祉学科・心理学科の4学科、保健医療技術学部には理学療法学科・作業療法学科・臨床検査学科・看護学科の4学科、合計4学部10学科と経営学研究科・人間学研究科・外国語学研究科・保健医療科学研究科、看護学研究科、5つの大学院修士課程が設置されています。
Overview
Our history at Bunkyo Gakuin University traces back to 1924, when our founder, Shimada Ishiko, established Hongo Women's Academy with the aim of "providing women with the skills to become independent." Upholding that core philosophy, the institution has since evolved with the changing times by expanding its scope from women to "people" and shaping its present-day focus around the concepts of independence and coexistence. That foundation now forms the basis of our educational activities, sustaining the active, inquisitive learning on which we pride ourselves. Our institutional structure has changed several times over the last 95 years, with the opening of Bunkyo Women's College in 1964, the establishment of the Faculty of Business Administration–the first such faculty at a Japanese women's university–in 1991, and the renaming of the school to Bunkyo Gakuin University in April 2002. Bunkyo Gakuin University is home to approximately 5,000 students, who study in four faculties and five graduate schools at the Hongo Campus in Tokyo and the Fujimino Campus in nearby Saitama Prefecture. The academic organization comprises the Faculty of Foreign Studies, Faculty of Business Administration, Faculty of Human Studies, and Faculty of Health Science Technology, which provide undergraduate education in a total of ten different departments. The Bunkyo Gakuin University Graduate School, meanwhile, features master's programs in five fields of study.
---
条件 / Conditions
受け入れ予定人数
Number of scholarships offered
2 (女性のみ。Women only)
受け入れ学生のステータス
Status of admitted student
非正規生または正規生として受け入れます。
正規生として入学するためには、文京学院大学の入学試験を別途受験し、合格する必要があります。

Students may be admitted as either non-degree-seeking students or degree-seeking students.
To become a degree-seeking student, the student must take and pass the university's regular admissions exam separately.
非正規生プログラムの説明
Description of the non-degree program
プログラム実施期間は最長で2年間。日本語の授業をとりながらも、学部の授業を聴講生あるいは科目等履修生として履修が可能(聴講生については単位付与はありませんが、科目等履修性には単位が付与されます)

The maximum duration of the program is two years. While taking Japanese language classes, students can take undergraduate courses as either auditors or non-degree students (auditors do not receive credits, but non-degree students receive credits).
対象学生
Eligible students
– ウクライナの大学に在籍する学部生・大学院生(ウクライナ国外からオンライン受講中の学生や、休学中の学生を含む)
– ウクライナの大学・大学院を卒業・中退した者
– 日本の大学の短期プログラムに在籍中の者
– 日本国内の日本語学校に在籍中の者
– 高校を今年卒業または2024年卒業見込みの者
– 26歳以下
– 女性のみ

– Undergraduate and graduate students enrolled in Ukrainian universities (including those taking a leave of absence or taking courses online from abroad)
– Those who have graduated from or dropped out of a Ukrainian university and currently not enrolled in higher education
– Those attending short-term programs in Japanese universities
– Those attending Japanese language schools in Japan
– Those who have graduated from high school in 2023 or will graduate from high school in 2024
– 26 years old or younger
– Women only
対象学生の現居住地
Eligible students' current residence
日本国内のみ

Japan only
指導言語
Language of instruction
日本語

Japanese
正規生入学を目指す場合に受験可能な学部・研究科 / Faculties that students can apply to in case they wish to enroll as degree-seeking students
外国語学部/経営学部

Faculty of Foreign Studies and the Faculty of Business Administration
日本語能力に関する要件
Japanese language requirement
JLPT N2相当以上
注:正規生の入学試験に合格するためには、JLPT N2合格またはEJU 220点以上取得が必要

JLPT N2 equivalent and above
Note: Must have JLPT N2 or EJU 220+ to become a degree-seeking student
住居 / Accommodation
寮を無料で提供

Dormitory provided at no cost
生活費 / Stipend
あり(月70,000円)

Provided (70,000 JPY/month)
その他の情報 / Other information
女性のみ入寮可能

Only female students may be admitted to the dorm
---
大学に関するご質問は直接大学にお寄せください。
If you have questions about the university, please inquire with the university directly.