創価大学
Address: 1-2361 Tangimachi, Hachioji-shi, Tokyo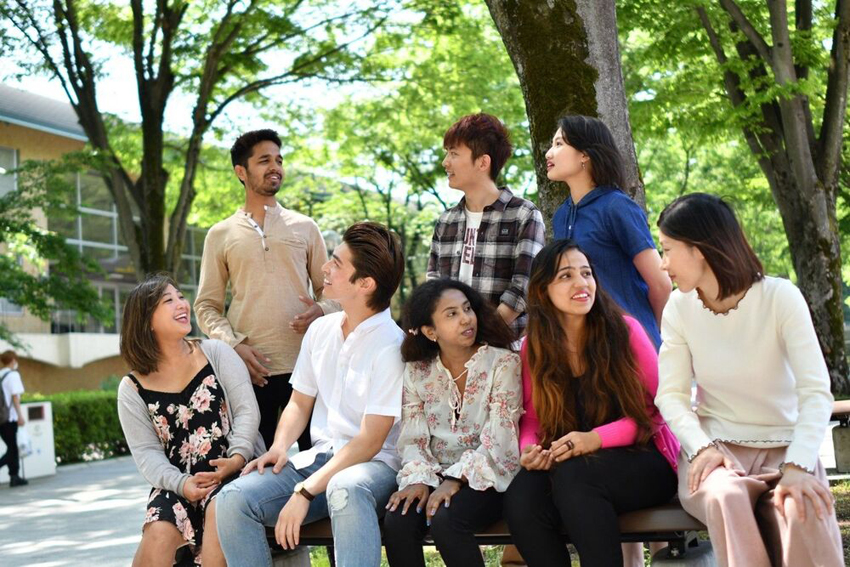 ---
概要
創価大学は、昨年4月に創立50周年を迎えました。1971年の開学以来、「人間教育の最高学府たれ」「新しき大文化建設の揺籃たれ」「人類の平和を守るフォートレス(要塞)たれ」との建学の精神の下、価値創造を実践する「世界市民」の育成に力を入れています。現在、63カ国・地域、228の大学と学術協定を結んでおり、全学生の約8%が留学生で構成される、多様性豊かなキャンパスが広がっています。また、2014年に採択された、文部科学省が実施する「スーパーグローバル大学創成支援」においては、2017年度、20年度に実施された中間評価で、本学の取り組みが2回連続で5段階評価(S~D)のうち最高評価の「S」評価を獲得しました。建学の精神に基づき、他者の幸福や世界の平和に貢献できる力を身につけた「世界市民」を輩出し、学生一人ひとりの可能性を開花させる教育を推進しています。
Overview
SOKA University celebrated its 50th-anniversary last year. Since its opening in 1971, SOKA University adopted the objective of becoming a university that fosters creative individuals, based on its founding principles: "Be the highest seat of learning for humanistic education"; "Be the cradle of a new culture"; "Be a fortress for the peace of humankind". Currently, SOKA University has academic agreements with 228 universities in 63 countries/regions, and approximately 8% of the student body is composed of international students, making for a diverse campus. In addition, SOKA University's engagements are highly recognized. In the "Top Global University Project" sponsored by the Ministry of Education that supports the global development of Japanese universities, SOKA University obtained the highest appraisal of "S" (out of the five appraisal levels, S to D) for two years consecutively, in 2017 and 2020 interim evaluations. Based on the founding principles, SOKA University fosters global citizens capable of contributing to the happiness of others and world peace, thus allowing each student to discover their potential.
---
条件 / Conditions
受け入れ予定人数
Number of scholarships offered
5
提供可能なプログラム
Programs offered
・短期(予備教育)プログラム
・長期(学位取得)プログラム
*長期(学位取得)プログラムに入学・編入するためには、通常の入試を受け、合格する必要があります。
・Short-term (preparatory) program
・Long-term (degree) program
*Students must apply through the regular admissions process to be admitted to the long-term (degree) program.
短期プログラム名
Title of short-term program
別科特別履修課程(Non-Degree Program)
短期プログラムの説明
Description of the short-term program
創価大学で開講している専門科目および共通科目を英語あるいは日本語で受講を希望する外国人学生を受け入れる課程。
入学予定時期:4 月または 9 月
在籍予定期間:1 学期間または 2 学期間
The Undergraduate Non-Degree Program accepts international students who intend to take specialized courses and general education courses offered in Japanese or English at SOKA University.
Entrance: April or September
Duration: 1 or 2 semesters
対象学生
Eligible students
学部生
Undergraduate students
指導言語
Language of instruction
日英両語
Japanese & English
専攻 / Majors offered
【English Medium Programs】経済学部、経営学部、法学部、文学部
【English Medium Programs 2年次編入】 経済学部、文学部
【English Medium Programs 3年次編入】経済学部、法学部、文学部
【学部外国人入試Ⅰ型・Ⅱ型・一般編入】経済学部、経営学部、法学部、文学部、教育学部(教育学科、児童教育学科)、理工学部(情報システム工学科、共生創造理工学科)
 
【English Medium Programs】 Economics, Business Administration, Law, Letters
【English Medium Programs Transfer (As 2nd year student)】 Economics, Letters
【English Medium Programs Transfer (As 3rd year student)】Economics, Law, Letters
【Undergraduate Admissions Policy Type-Ⅰ, Ⅱ・Transfer Admissions】Economics, Business Administration, Law, Letters, Education (Education, Primary Education), Science and Engineering (Information Systems Engineering, Science and Engineering for Sustainable Innovation)
日本語能力に関する要件
Japanese language requirement
日本語教育を受けていなくても受け入れ可能
Prior Japanese language education not required
住居 / Accommodation
寮を無料で提供
Dormitory provided at no cost
生活費 / Stipend
あり(月80,000円)
Provided (80,000 JPY/month)
その他の情報 / Other information
応募に際しては、JLPT N5以上の日本語能力を証明すること。もしくはTOEIC、TOEFL、IELTSもしくは統一試験での「英語」の成績など、英語能力を証明する書類を提出すること。
To apply, you must either have proof of JLPT level N5+ Japanese language ability or proof of English proficiency such as TOEIC, TOEFL or IELTS score.
---
大学に関するご質問は直接大学にお寄せください。
If you have questions about the university, please inquire with the university directly.